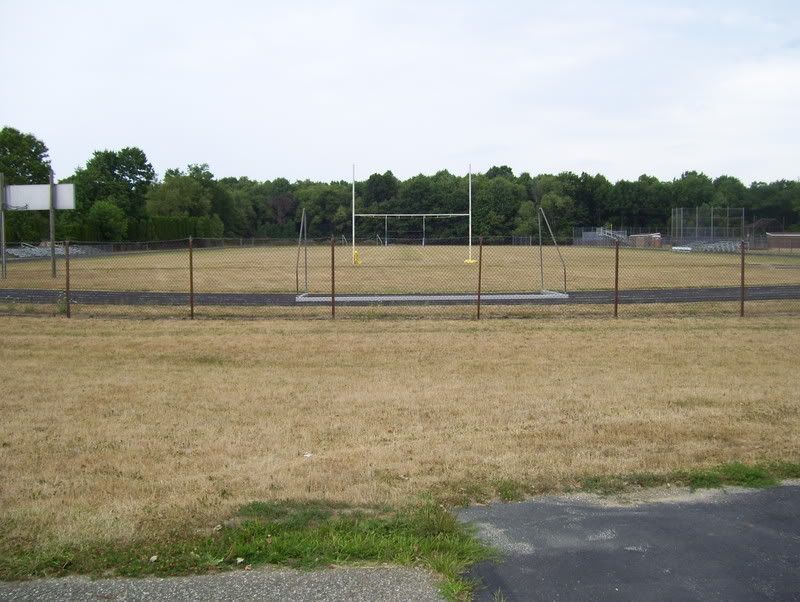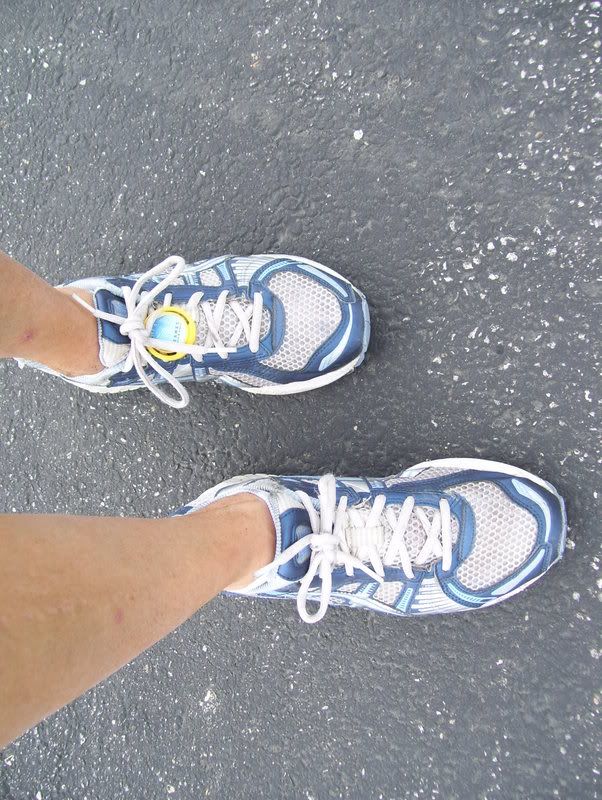 This afternoon's workout had a need for speed. I grabbed my Kayanos and headed up to the track with my #1 Key Workout Plan, my I-Pod and lots of water. When I got to the track there was a woman running at what seemed to be a fast pace for her as she was breathing heavily and a very tall guy jogging with none other than a CTC t-shrit on. Sweet!! I walked over to the start line and chatted with him for a couple minutes about the tri's and training. He was very nice and told me once I do my first Ironman the rest is easy in comparison.

I hit a 13:16 warm-up (1.25 miles) and stretched out for 3 minutes. I had worn my i-pod for the warm-up but now it was time to get down to business so I set them aside and prepared for my downward ladder.

Distance Time to Hit Rest Interval (200m) Actual Time Difference
1200m 5:50 2:06 6:04 +14
1000m 4:45 1:37 5:07 +22
800m 3:46 1:51 4:11 +25
600m 2:46 1:50 3:03 +17
400m 1:50 1:49 1:57 +7
200m :49

I did a 12:38 cool-down (1.0) before grabbing some water and stretching for a bit before going to the truck. Total miles today was 6.5.

It appears I could not hit the broad side of a barn today! Sh#t... Well I got it done. Speedwork has always been intimidating to me and I have shyed away from it, but now that marathon training has started I have no choice if I plan on blowing my time out of the water this year. Next week goals are to hit speedwork times.